Walksnail Avatar VRX (Pre-order)
Lightweight design, ultra-thin experience
Walksnail VRX only 83g and comes with 114*55*22mm size, easy to carry.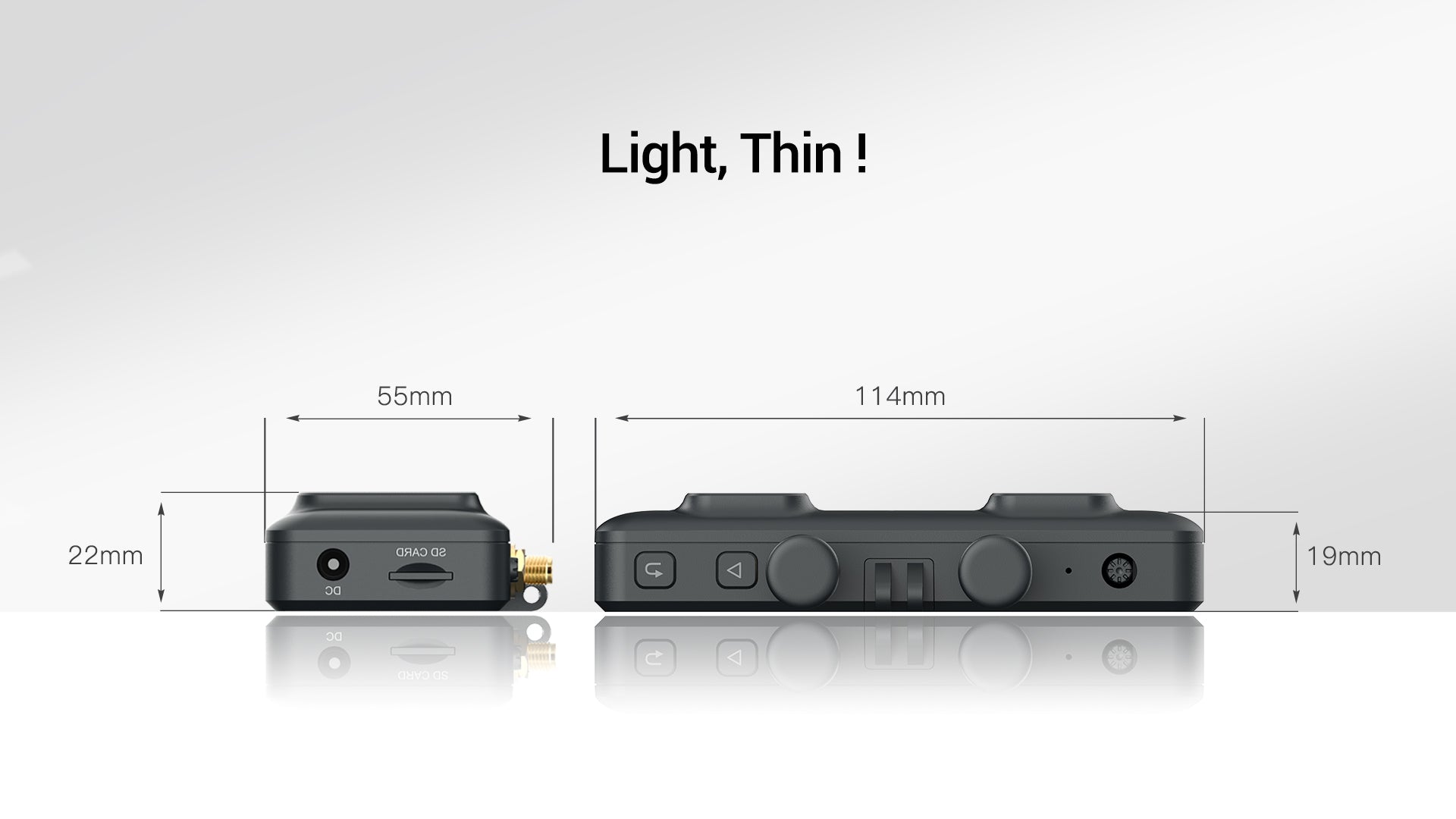 Walksnail VRX adopts a 4pcs antenna design, with 2pcs directional antennas with a maximum transmission distance of more than 4km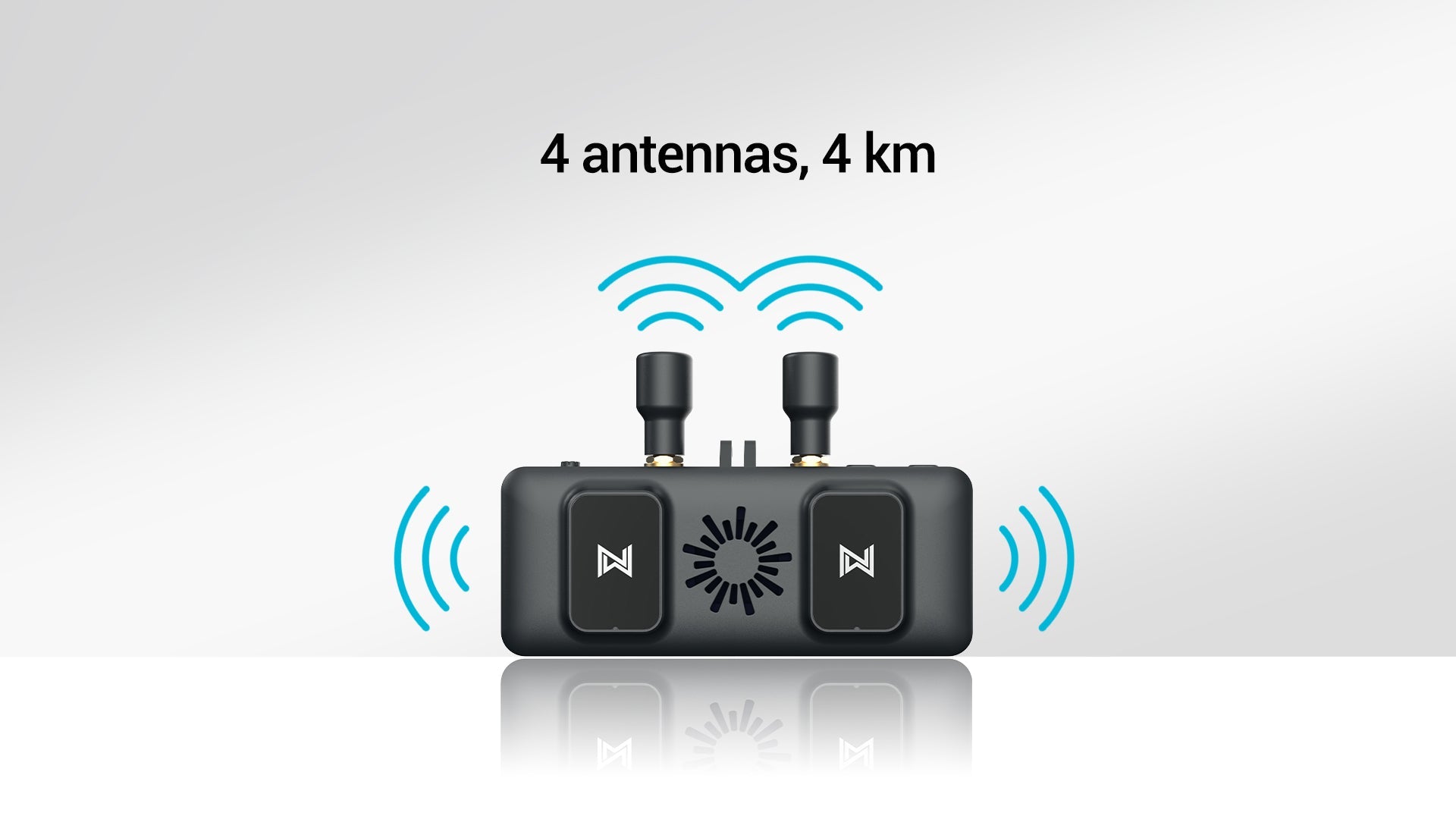 1080P/60FPS
Walksnail VRX adopts industry-leading H.265 encoding technology,
which can provide a minimum delay of 22ms and a maximum resolution of 1080p.
The HD picture quality takes you to experience the fun of flying a drone.
HDMI output ensure you to enjoy uncompressed audio and video signals from the Walksnail HD system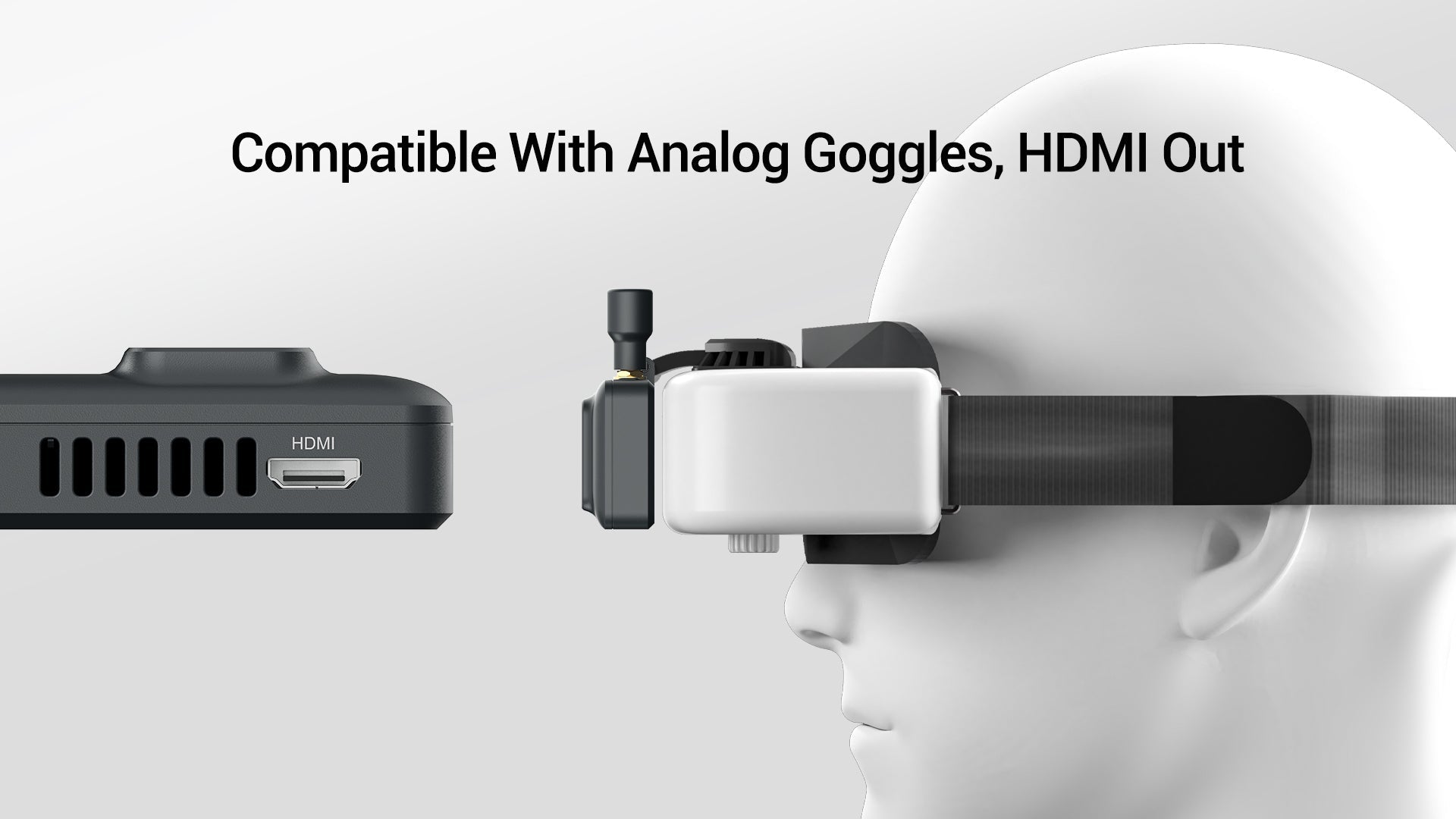 Canvas Mode
Supports betaflight full OSD display,supports betaflight, inav, kiss full osd display
you can easily adjust the parameters you want by remote control.
Specification:Camera    
Resolution: 1080P/60fps,720P/120fps,720P/60fps
Dimensions: 14*14*17mm/19*19*22mm
Model: Avatar nano/Avatar camera
Image Sensor: 1/2.7"1nch
Min.Illumination: 0.001Lux
Shutter: Rolling shutter
Ratio: 16/9 4/3
Aperture: F2.0  
Lens: 2.1mm                 
FOV: 170°  
VTX    
Transmitter Power (EIRP): FCC:<30dBm;CE:<14dBm;SRRC:<20dBm;
1/O Interface: JST1.0*6(Power in)JST1.0*4(USB)
Communication Frequency: 5.725-5.850GHz
Operating Temperature: -20-40℃   
Supported FC System: Betaflight  
Mounting Holes: 25.5*25.5mm
Wide Power Input: 6V-25.2V      
Dimensions: 33*33*9.5mm
Latency: Average delay 22ms     
Recording: 1080p/720p      
Model: Avatar module   
OSD: Canvas mode                    
MIC: <25dBm
Weight: 16g  
Storage: 8G
Channels: 8                               
Goggles Antenna  
Cross-Polar Rejection: -15to-30dB
Dimension: H24.8mm*R15.3mm
Bandwidth: 5.6GHz-6.0GHZ
Radiation Efficiency: ≥97%
Average Gain: 1.9dBi
Connector: RP-SMA
Polarization: LHCP
Model: Red bird
Weight: 4.2g
VSWR: ≤1.3
Avatar HD VRX  
Transmitter Power(EIRP): FCC:<30dBm; CE:<14dBm; SRRC:<20dBm; MIC:<25dBm
I/OInterface: HDMI, micro SD card slot, DC5.5*2.1mm
HDMI Output: 1080p60fps, 720p100fps, 720p60fps
Communication Frequency: 5.725-5.850GHz
Power Input: 7-21V(2S-5S)   
System: Avatar HD system  
SD Card: Support 256G    
Mode: Avatar HD VRX   
Packing List
1x Avatar VRX           
2x RedBird Antenna       
1x HDMI Cable                
1x 2in1 DC Power Cable 
Avatar HD KIT (as you choose)
1x 4 Pin USB Cable          
1x 6 Pin Power Cable       
4x M2x3/4/5mm Screws  
2x M1.2x1.5mm Screws   
Avatar HD Nano KIT (as you choose)
1x 4 Pin USB Cable           
1x 6 Pin Power Cable        
2x M2x3/4/5mm Screws 
2x M1.2x1.5mm Screws    
1x 14-19mm Bracket       
Avatar Mini 1S KIT  (as you choose)
1x 4 Pin USB Cable         
1x 6 Pin Power Cable        
2x M2x3/4mm Screws      
4x M2x16mm Screws        
4x M2 Screw nut               
5x 2.1x3.4x1mm Gasket    
Note:

1.VRX is expected to be shipped at the end of December
2.You can get a refund within 7 days without any reason
3.This product does not apply any discounts