FlyFishRC M8QMC-5883L GPS Module
The FlyfishRC-M8QMC is a small size, fast positioning, easy-to-use GPS. It adopts 18*18mm RHCP ceramic patch antenna that provides excellent reception capability and a highly stable connectivity. The built-in QMC5883L high-precision magnetometer provides precise azimuth pointing, and the u-blox10 generation chip allows subtle altitude changes to be skipped for more stability. Ideal for use with FPV drones, multi-rotors, fixed wing and other model products.
Specs:
GPS module: FlyFishRC M8QMC-5883L GPS Module
Frequencies: 72 channel
Refresh Rate: 10 Hz
Compass module: QMC5883L
Baud Rate:4800bps-115200bps (Default - 9600bps)
Sensitivity: Tracking: -162dBm, Capture: -160dBm,Cold Start:-148dBm
Accuracy:  Horizontal <2.5m average), SBAS < 2.0m average, Timepulse: RMS 30 ns
Cold start: <24s
Hot start: <2s
Maximum height: 50000m
Maximum speed: 500 m/s
Speed accuracy: 0.05 m/s
Maximum acceleration: ≦ 4G
Input Voltage: 3.3V-5V,current 25mA
Output Connector: SH1.0-6P
Weight: 8.8g
GPS pin definition: RX/TX UART
Compass pin definition: SDA/SLA
GPS patch antenna size: 18 x 18 mm
Total dimensions:20 x 20 x 11 mm
Features:
-72 channel 10 Hz Refresh rate
-Built-in TCXO crystal and farad capacitor for faster hot start
-High sensitivity 18x18mm GPS patch antenna
-SH1.0-6Pin terminal design, no soldering required.
-QMC5883L Magnetometer chip,Precise pointing

Includes:
1x FlyFishRC M8QMC GPS Module
1x SH1.0-6Pin Cable
1x SH1.0 Connector
1x GPS Manual
Manual Detail Click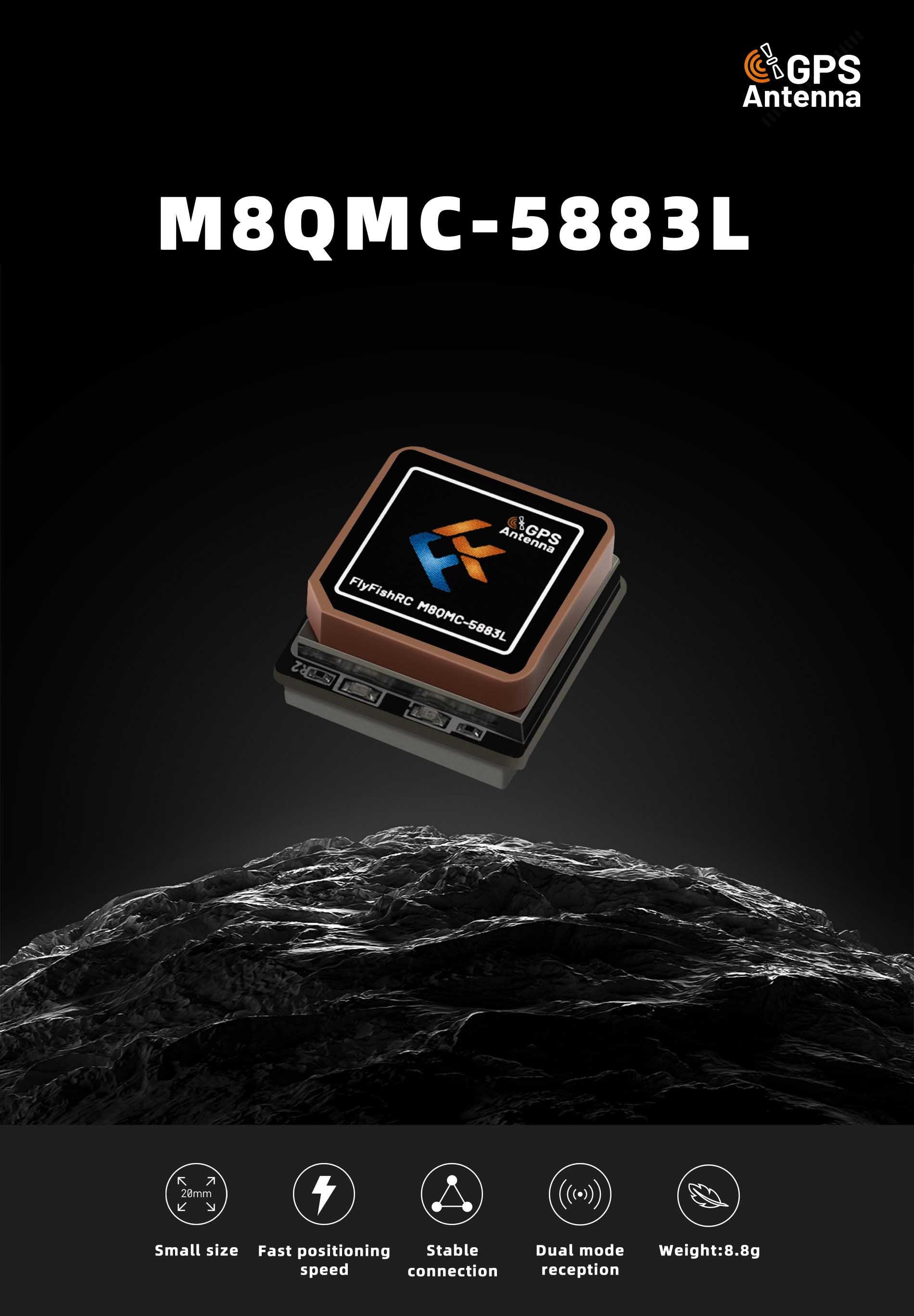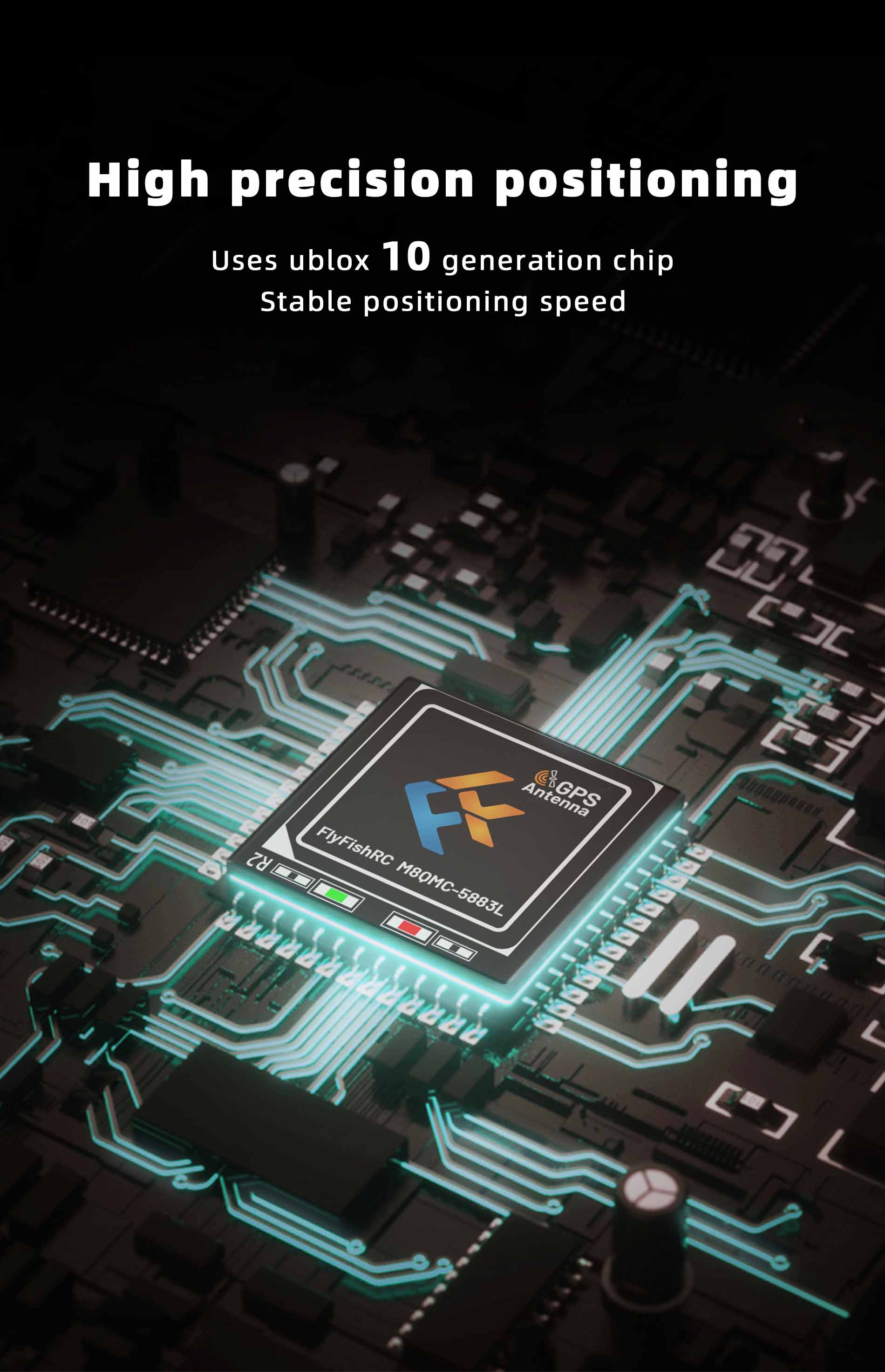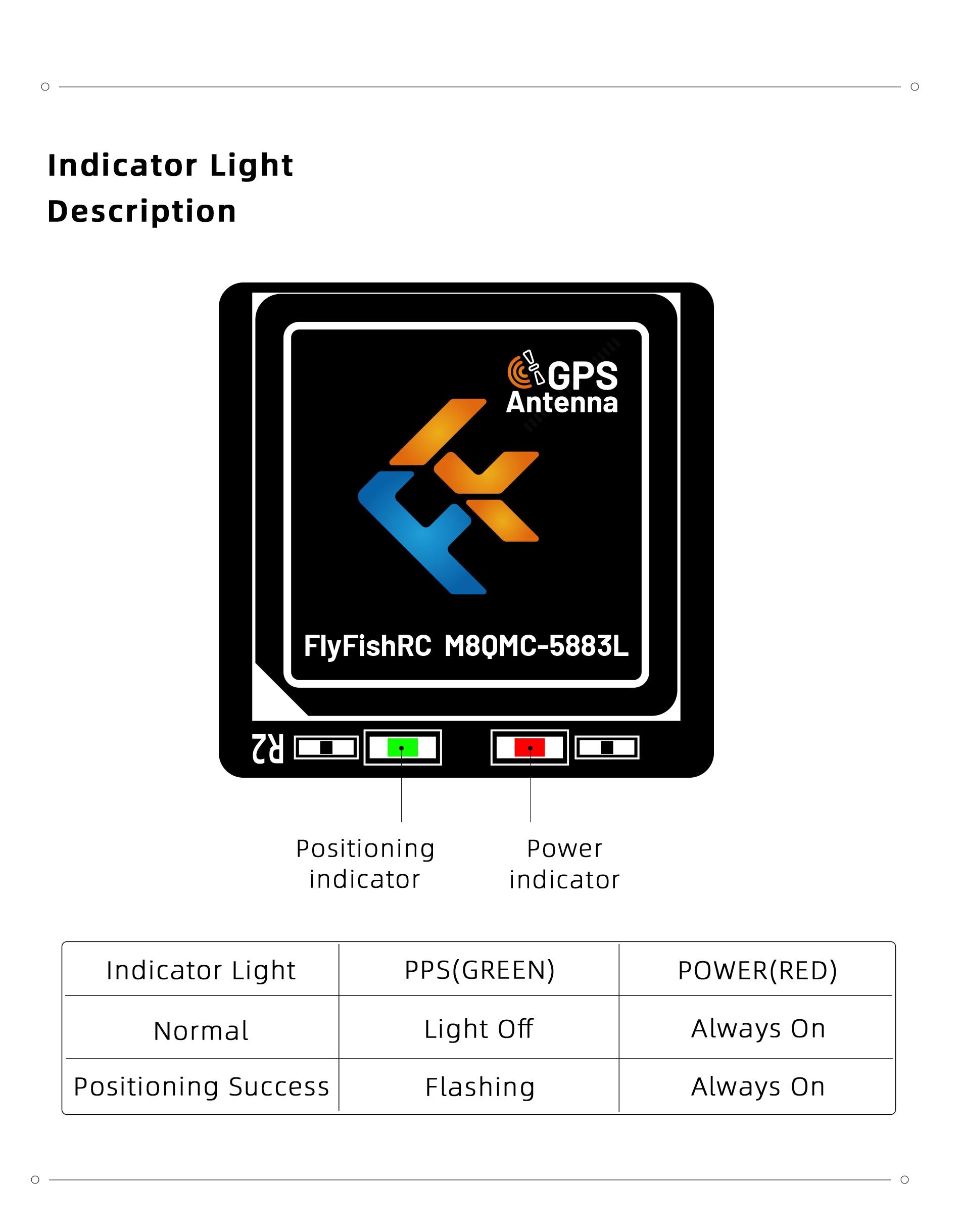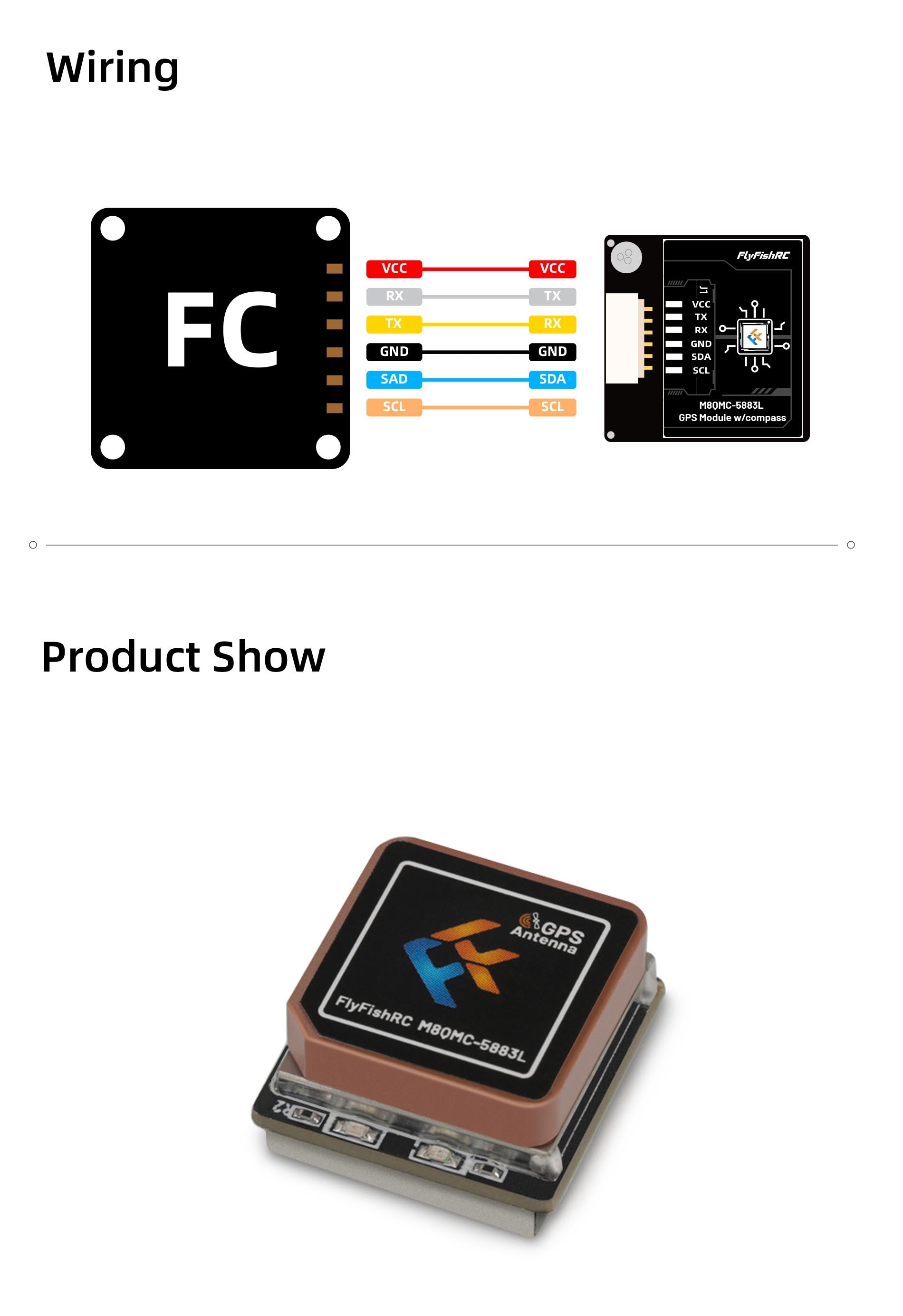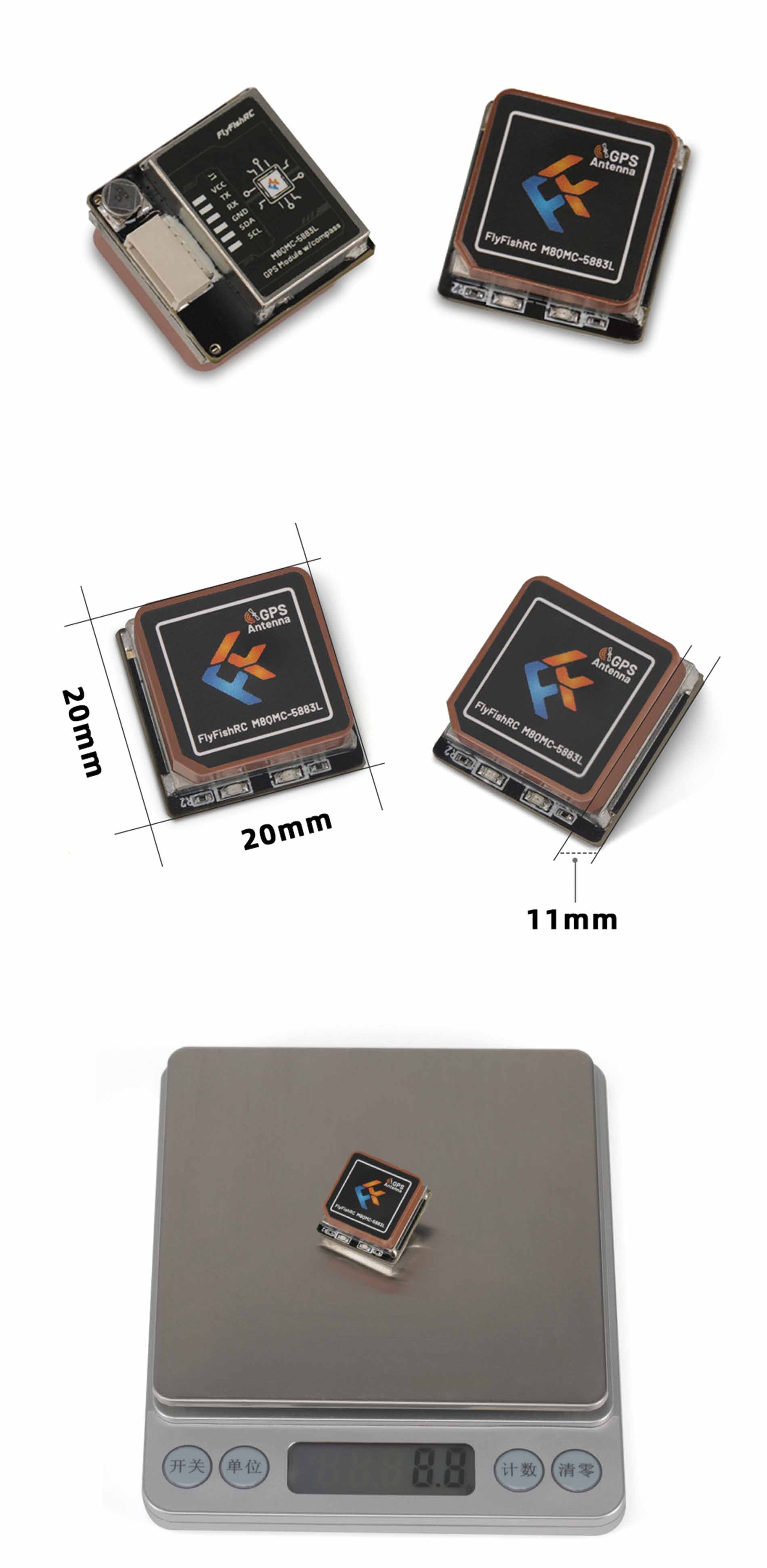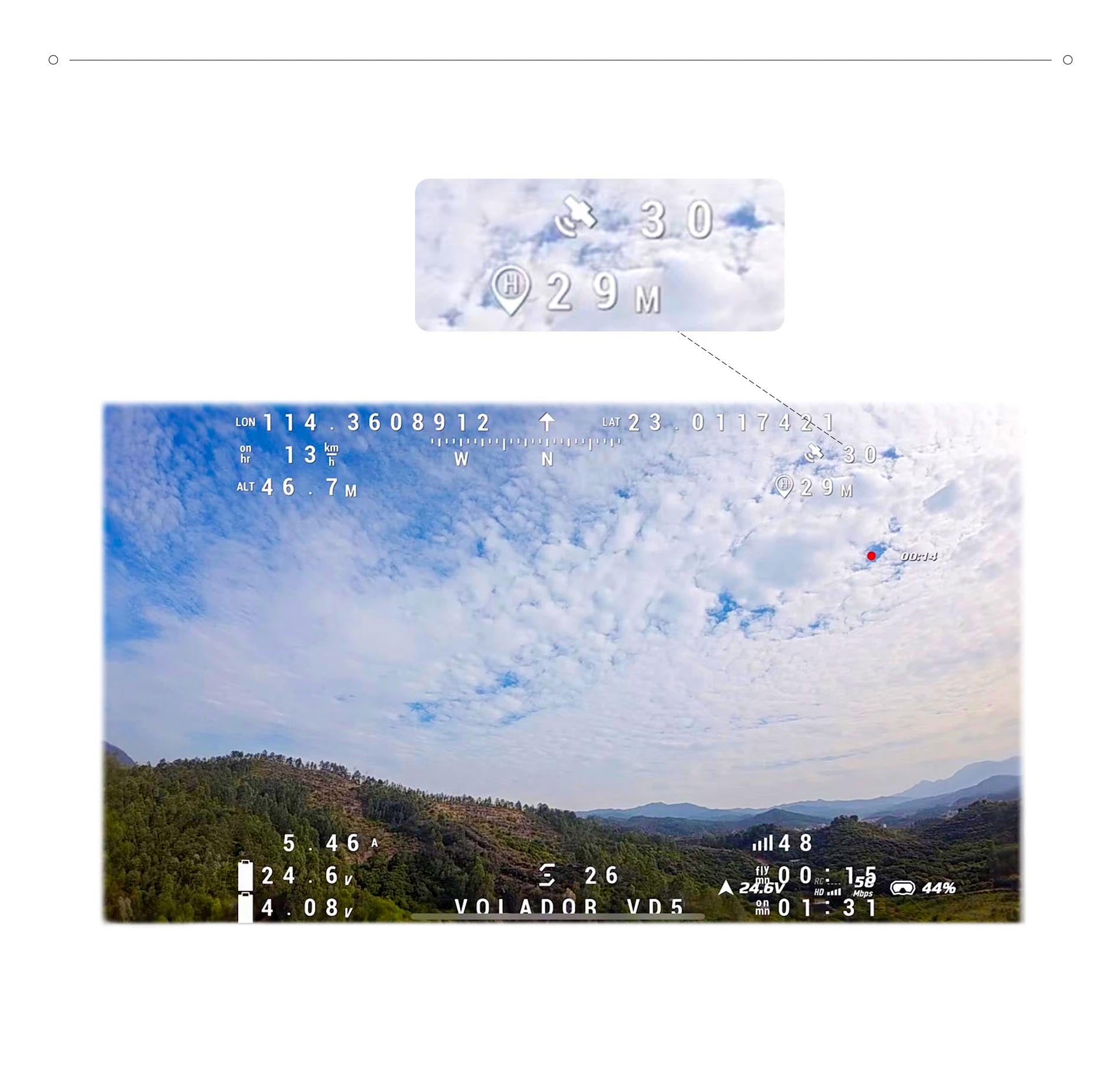 M8QMC-5883L
After trying almost every GPS on the market. I have Fond that the M8QMC is the only GPS to perform as advertised. Normally GPS take for ever to get lock and to stay locked. After testing found the lock after a move to a new location, the GPS would be locked before I can get fully set up and armed. Hands down one of the best!
Ottimo sito e prodotti di grande qualità. Acquisterò sicuramente ancora